Bike Fit Issues - Coach's Corner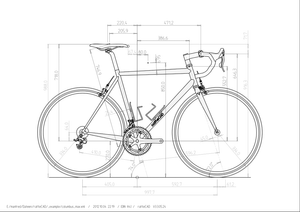 It happens - nothing changes, except everything changes! You don't change anything with your bike yet the saddle feels different, the handlebars, your shoes or cleats. Whats going on you may ask? The coach knows that a common reason to have a bike fit adjustment is a change in the cyclist's weight. A 6 foot 200 pound male cyclist whose saddle angle is 42 degrees is far from the normal 30 to 35 degrees. The cause? The rider has lost 20 pounds, causing the saddle to be too low. He also lost distance between his sit bones and his cycling shorts because of the weight loss. Now he is much lower in the saddle.
Likewise a 5 foot 2 inch female rider has knee pain due to a saddle that is too high. The reason? She's put on weight and has increased the distance between her sit bones and her shorts and her knee is now much straighter than it used to be at the bottom of her pedal stroke.
The coach knows that an 8 to 12 pound change in weight, dependent on the cyclist's height and body shape, is enough to require a quick saddle adjustment or bike fit.