R2 End of August Update - Positive News!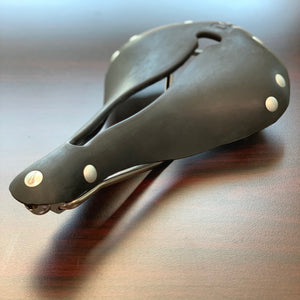 To all of our surprise, this morning we received a beautiful sample rubber saddle top from our supplier and framed it up. The sample was produced in the production mold that has been giving us so much trouble and we are very happy with it. It has a firm yet compliant feel and bounces back into shape nicely. Stay tuned for more. We think we're almost there. 
Fancy yourself an early adopter?