How to Reduce Sitting Discomfort and Improve the Quality of Your Bike Rides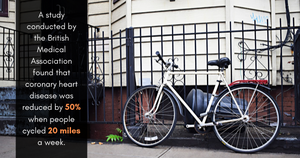 Whether you're new to bike riding, or if you've been riding your entire life, you have probably experienced some level of discomfort at some point. While there are many steps you can take to minimize pain and discomfort, few are as effective as informing yourself on bike saddles and making a change that can help you avoid pain consistently. Here are a few of the ways in which you can reclaim your rides and get back to enjoying each and every bike ride again.
Analyze your pain points and the most common signs of discomfort
There are many factors that contribute to discomfort in bike riding. While adjusting your habits may account for some positive change, you also have to consider the size of your bike frame in comparison to your body height. Sometimes pain can be avoided by simply making some adjustments to your riding set up. But oftentimes, pain and discomfort are the telltale signs that you are using the wrong type of bike seat. Try to make detailed notes of your discomfort so you can inform yourself about the different options that exist to remedy your problem. Most of the time a new seat can work wonders for your bike riding routine.
Invest in brown leather bicycle saddle
If you have noticed any substantial pain as you ride, then the chances are that you are not using the right types of comfortable bike seats. Thankfully, the market for brown leather bicycle saddles and other forms of saddles that prioritize comfort (especially over long-distance rides) is larger than ever before. By consulting with a trusted dependable supplier that specializes in brown leather bicycle saddles, you will be that much closer to maintaining your comfort with each and every ride.
There are numerous health benefits to aerobic exercise and riding bikes in particular. A study conducted by the British Medical Association found that coronary heart disease was reduced by 50% when people cycled 20 miles a week. This is just one example of the ways in which bike riding can contribute to a regular exercise routine and a healthy lifestyle. But if you experience discomfort every time, you will notice that your motivation to ride will be diminished, if not absent altogether. You do not want to miss out on these significant health benefits because of an uncomfortable bike seat that creates pressure and discomfort as you ride.
---
Also in Press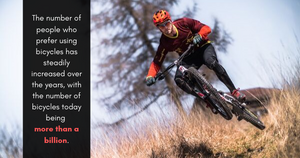 Go for a leather road bike seat. Not only are leather bike saddles durable, but also very comfortable.